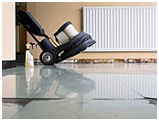 FLOOR SCRUBBING & REFINISHING
We can bring back the shine to your break rooms, hallways, and other wax-tile floors with our professional scrub and recoat process. We use the highest quality floor finish to ensure your shine stays as long as possible.
CERAMIC TILE SCRUBBING & CLEANING
The dingy build-up on your restroom floors can be removed, and your ceramic tile brightened by our unique pressure washing/scrubbing machine.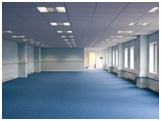 CARPET CLEANING
Traffic lanes and spots can be removed with our state-of-the-art carpet scrubber and truck-mount extraction system.

WINDOW CLEANING
JANISTAR can also take care of your outside windows, up to 2 stories.